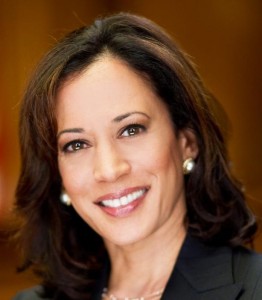 In the last year, there have been many headlines about the push towards a more private internet browsing experience in the U.S. Bills like SOPA have seen a stronger lobby for increasing regulation on the Internet to secure users. California Attorney General Kamala Harris is among those pushing for more care and safety measures on the web, particularly the way mobile phone users access the web, but her approach is different. Instead of creating prohibitive laws and irking the public about their rights, she has chosen to give them some strong-worded advice.
Harris has released a 22-page report delineating "best practices" for smartphone users, makers of internet browsers, app developers and advertising networks. According to this document, she has encouraged app developers to elucidate privacy laws clearly so that users know what kind of choices they are making. As of now, California State Law requires developers to be completely transparent about their data usage before users access an app for the first time. However, this notice may get overlooked or forgotten easily.
Harris has urged developers to go one step ahead of the law's demands, and prompt users before they take an action under which their data will be shared with third parties. The flow of information on the web has tremendously helped advertising networks streamline their ads, and users find the things that are most relevant to them. Web 2.0 has also been used by media personalities, celebrities, budding artists, academics, etc. as a platform for their personal work and achievements. How the damaging effects of these practices on a user's life can't be denied.
We have all heard bizarre cases where people have tracked down other people via a gaming platform or a social networking website, and some of these cases end violently. Many believe that it is every individual's responsibility to practice discretion and prudence while putting their personal life online, not the government's. In that case, a solid suggestion by authorities like Harris is likely to be a lot more efficacious than restrictive decrees.  Alex Fowler from internet browser Firefox-maker Mozilla was quoted saying that he appreciates Harris' proactive approach that brings developers and programmers into the conversation rather than enforcing action on them.
On its part, California State has enforced action to some extent. Last year, Harris sent out letters sharply warning 100 companies whose mobile apps were in violation of its privacy terms law, and even filed a lawsuit against Delta Airlines.