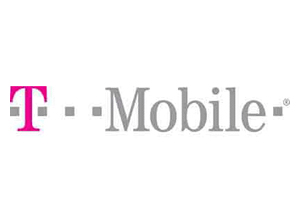 With a wide variety of 4G enabled devices rolling out in the market, 4G services are quite in demand. T-Mobile is working its way up in the mobile carrier race by adding five new metropolitan areas where it will be providing 4G (HSPA+) 1900 MHz network. It is already providing 4G services in about 23 metropolitan areas, with about 100 million people on the high speed network. With the latest expansion brings 4G services to Chicago, Reno and three other areas in California.
Though T-Mobile doesn't yet provide 4G LTE, it claims that HSPA+ is fast enough to be deemed as 4G. Further, T-Mobile plans to roll out its 4G LTE network in 2013. Though all great on paper, the fact is that AT&T has already covered about one hundred 4G LTE markets, Sprint is not far behind with nearly 50 cities and Verizon is at the top having covered almost 500 markets. So, though T-Mobile is stepping it up, there's still a long way to go.
The main focus behind the expansion of HSPA+ services is said to be the iPhone, as in a recent press statement T-Mobile USA's Chief technology Officer Neville Ray claimed that in internally run tests, iPhone 4S units displayed 70% faster download speeds on 4G (HSPA+) than on AT&T's 4G LTE network, which if true is quite impressive. However, since T-Mobile is not an official iPhone carrier like AT&T, it is promoting these services only on the unlocked version of the iPhone.
Rumours indicate, however, that T-Mobile will be landing the iPhone in 2013. T-Mobile has repeatedly expressed interest in carrying the iPhone, but its incompatible network standards have resulted in Apple neglecting the carrier, which remains the only major US carrier without the iPhone. However, with T-Mobile repurposing spectrum and acquiring new spectrum to shift to bands compatible with the iPhone, it is expected that it will manage to bag the iPhone in 2013.
Some areas that T-Mobile currently covers with its HSPA+ services are Reno, Fresno, parts of California and other areas in Southern California and Chicago. At the moment, T-Mobile is offers high speed services in very limited areas as compared to Verizon, Sprint and AT&T. However, Sprint's network is not yet very strong, which gives T-Mobile hope in catching up to the number three carrier in the US. Along with T-Mobile's strength in the pre-paid segment, analysts expect that the expansion of HSPA+ services will allow the carrier to strengthen its subscriber base and gain new subscribers in 2013.