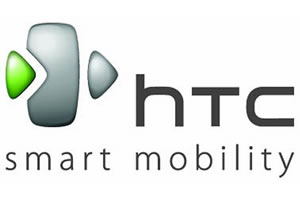 For an outsider, HTC's fourth quarter 2012 performance would be enough reason to steer clear of the stock for a while.  With almost half the estimated operating income last quarter and about 1/10th of the net income of 2011, this Taiwan-based phone manufacturer doesn't have many cards to play! HTC has been on the downward slope since the start of last year when its stock plummeted 40 percent. Even bringing in a new Chief Marketing Officer didn't seem to turn the tables for them. However, analysts at KGI Securities Co. and other companies haven't written it off just yet.
Two pieces of good news highlight HTC's new year – Butterfly and other new smartphones and the settlement with Apple. One of the main reasons for HTC's sliding performance is the lack of new phones in almost all of the last quarter. While Apple and Samsung have both been aggressive with their new iPhone and Galaxy models, HTC seems to have taken a back seat. The Butterfly J arrived as a positive hopeful to change this scenario, and made the Top 10 phones in Japan in the second week of December. Richard Ko, an analyst at KGI Securities Co. was quoted saying that the effects of new products like Butterfly will show on the performance of the company this quarter. Ko also upgraded HTC's stock rating.
Furthermore, HTC's multilayered legal disputes with Apple ended last month, when HTC consented to a licensing deal. While the company claims that this was not a financially motivated decision, the impact will be felt on all fronts. Manufacturers like Pu, Ko and Macquarie Group Ltd. have already shown a boost in confidence. They have brought up the stocks that were lagging behind owing to the possibility of reduced shipments to the US if HTC lost the case. With HTC's U.S. market penetration already down to 3.6 percent from 11.6 percent, a blow like that would irrevocably damage the company.
Following these developments, analysts have estimated that HTC's net income with see a NT$2.16 billion increase in the first quarter of 2013. Speculation that HTC is releasing a new smartphone very soon is also contributing to the favorable expectations. An official word on the last quarter's disappointments and the plans for this quarter is anticipated towards the end of January.