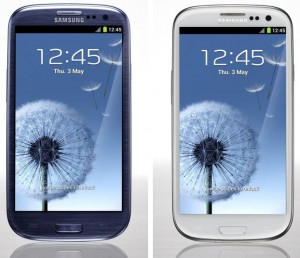 As the first handset to outsell any model iPhone in the United States, the Samsung Galaxy S III sold more units in the month of August of this year than the iPhone 4S, according to sales data from industry analyst Canaccord Genuity, and occurred while both the iPhone 4S and Galaxy S III were available on all four major US wireless carriers. Canaccord Genuity went on to state that they showed "weaker iPhone 4S sales at AT&T/Verizon/Sprint" and continuing strength on Galaxy S III sales at all four major US cell service providers.
Their data showed the Galaxy S III as the top-selling smartphone for Sprint, T-Mobile and Verizon, and the second best selling phone at AT&T during that time frame. In related news, the head of Samsung mobile, JK Shin, tried to dampen the upcoming iPhone 5 release by announcing that Galaxy S III global sales should top 30 million units by the end of this year. The handset hit 20 million units sold only last week, in just its first 100 days of sales availability. That leaves the Galaxy S III approximately 4 months to sell 10 million units worldwide to hit that sales forecast.
Arriving on the 4G LTE system of Verizon Wireless on July 12 in the United States, the competition among the major wireless carriers in the US has caused Verizon to recently reduce the retail price of their Galaxy S III. That Verizon handset offers a Color App feature which allows 60 second videos and photos to be broadcast live and instantly shared on your Facebook wall. Offered in Pebble Blue or Marble White, the handset delivers Near Field Communications (NFC) wireless support out-of-the-box for data share applications like the GS III S Beam data share app, and Google Wallet wireless retail payment processing application.
The Verizon Samsung Galaxy S III also offers what Samsung calls a Share Shot feature that allows you to set up a temporary photo sharing network with other GS III owners. Any photos taken by anyone on that temporary network are instantly shared with other Share Shot network users within your Wi-Fi range. The handset delivers the Android 4.0.4 Ice Cream Sandwich (ICS) operating system out-of-the-box, and the Samsung TouchWiz UX UI meshes with it, accepting standard multitouch, capacitive gestures to navigate the device.
The 4.80 inch Super AMOLED screen is one of the largest on any handset, and delivers a resolution of 720 x 1,280 pixels. That display is protected by a second generation layer of Corning Gorilla Glass 2, and visuals are rendered in more than 16 million colors. A 1.5 GHz dual core central processor joins an Adreno 225 GPU in the microchip package on board the GS III, and simultaneous high-resolution video and image capture is provided by the rear facing 8.0 megapixel camcorder, which also records video in 1,080P HD resolution. The handset is one of the first to provide a full 2.0 GB of RAM system memory out-of-the-box.