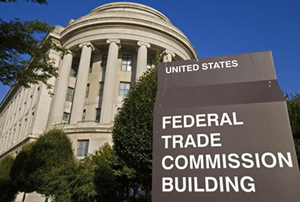 The Federal Trade Commission has warned that tech companies will be dealt with strictly if they violate user privacy and data security laws. In 2011, the FTC notified and resolved several such issues with Internet magnates Google, Facebook and Twitter after it came to the FTC's notice that these companies had allowed user privacy to be breached. This year's focus has shifted to smartphones and tablets, with the privacy watchdog having set its sights on gaining an insight into how user information in mobile products is handled by companies.
Last year, the FTC imposed several conditions on tech companies that require them to bring into effect privacy programs monitored by independent auditors to ensure foolproof customer security. For Twitter, this auditing program will stand for 10 years, while for Facebook and Google it will stand for 20 years. The Facebook settlement signed last month has highlighted the government's increasing concerns about preserving user privacy. Christopher Wolf, an attorney and co-chairman of the Future of Privacy Forum said that the United States has started to take internet security more seriously in the recent past, and that the reforms that will be put into effect by the end of 2012 will cause a remarkable change as compared to the present scenario.
Internet search giant Google also recently made headlines by tweaking its search results to include contents such as posts and photos from Google+ in a bid to make search results more personalised. These new features make the personal data of users more accessible such that if some data has been shared with a particular user, this user may in turn take the data and share it publicly. This has also invited widespread criticism from analysts who claim that this move by Google is primarily aimed at popularising its own products by manipulating search results. Earlier this week, the Electronic Privacy Information Centre asked the FTC to expand its antitrust probe to the latest changes to Google Search.
Julia Brill, an FTC commissioner who often speaks about privacy management issues arrived in Palo Alto this week to address privacy concerns of users and how they would be dealt with by the FTC. The commissioner stated that FTC would shift focus to mobile services, but firmly declined to comment upon the new changes that have been introduced to Google Search. Brill also stated that the FTC would like to make the entire process easier for consumers by having built-in privacy measures in web products.