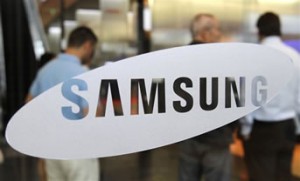 Apart from the Samsung-Apple patent dispute, the South Korean giant clearly has a significant lead over Apple when it comes to sales in the last few months. From April to June, Apple  was able to boost its sales by a convincing 28%, selling 26 million iPhones all around the world – numbers to kill for, according to an NPD Group analyst, Stephen Baker. Samsung, on the other hand, is in another league altogether, having sold almost twice the number of devices in the same span of time.
The loyal iPhone buyers have maintained a consistent opinion about their preferred device dimensions and Apple has delivered accordingly. Without doubt, the 3.5 inch screen ensures good ergonomics of their device. However, recent market trends and sales have shown that people are now inclined towards investing in thinner devices which come with larger screens. Samsung's Galaxy line of devices has been taking advantage of this demand since the very first Galaxy device, the Galaxy S, which sported a 4.0 inch screen (measured diagonally), a size way bigger than what Apple has been comfortable with in the last few variations of the iPhone. The Cupertino, California based corporation has used the same 3.5 inch screen size for all of the 5 iPhones till date. According to a statement by Ramon Llamas, IDC analyst, Apple is lagging way behind Samsung since the consumers are finding Samsung's new Galaxy S III's paper-thin design to be much more appealing than the rather-chunky iPhone 4S.
Samsung's aggressive marketing and a series of top-of-the-line devices has pushed the company miles ahead of Apple. Of late, this has affected Apple's profit margin as well. According to studies, every sixth hand-held device sports the Apple logo – which clearly shows that there is still some room for improvement despite the satisfactory sales. The financial reports of the last quarter have clearly indicated that the Apple's target audience has been switching loyalty as soon as six months after the iPhone 4S was unveiled.
This change can be largely based on the fact that Apple releases one device a year, ruling out any chance of a stiff competition with the number of devices that are launched in between since all the new features are not dealt with until the next iPhone launch. Other companies, like Samsung, have been proficiently releasing strong devices in that gap. As for the other smartphone manufacturers, the gap between them and the aforementioned market leaders seems to be widening