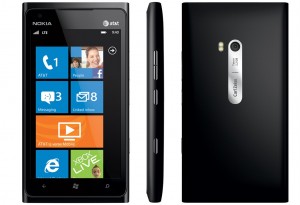 It is a known fact to anyone familiar with the smartphone world that the Windows Phone devices from Nokia i.e. the Lumia lineup is not very popular right now but it is not for lack of trying on the Finnish manufacturer's front. In fact, it appears that there are several technical hurdles that Nokia has to get past in order to ensure that the new generation of devices with Windows 8 is going to reach potential customers.
As of now, the company is relying heavily on advertising by Microsoft to promote the mobile OS to indirectly promote its devices. However, the main hurdle appears to be that mobile carriers do not offer Lumia devices and customers, even those open to the idea of a Nokia phone now, are not being offered the choice of having one.  You can purchase the highly rated Nokia Lumia 900 for as little as $19 at select retailers.
In the previous quarter, Nokia sold a total of 600,000 devices in North America and this was hardly any improvement from the previous quarter despite introducing the flagship Lumia 900 in April through AT&T. On the other hand, Apple sold 5.9 million iPhones and doesn't look like it is going to relinquish its hold over the smartphone market. Meanwhile, Nokia and Microsoft may have come to a tacit understanding about the advertising of the phones and the platform as the likely announcement date for Windows Phone 8 nears.
It is possible that Nokia is going to announce new devices early next month as opposed to the original date of September 12th. The phones will probably be revealed at the Nokia World event and they would be up for sale in time for the holiday season when electronics sales see a huge jump.
Nokia is doing everything imaginable to market its phones. In fact, it is looking for volunteers who are being called the Nokia Army to stay alongside salesmen in the offices of mobile carriers and promote the Lumia lineup and the Windows Phone OS to customers and ensure that they know it is an option. As of now, Nokia has two possibilities; either rely on Microsoft's success in the mobile operating systems arena or become "cool" as per current standards. Both these are quite challenging but Nokia seems to be looking forward to it as it is going to take on the North American market first.  Buy the Nokia Lumia 900 starting at $19.