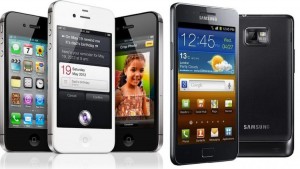 There are reports that AT&T sales managers have instructed and pressured the company's retail managers to steer customers away from iPhone towards the Android and Windows Phone; the company has vehemently denied such charges. BGR reported that AT&T routinely instructs its store managers to guide smartphones customers to buy Android or Windows Phone like Lumia 900, away from Apple's iPhone. BGR says that they verified the directive with three independent sources. Although BGR and Apple share a mixed record, but the former is regarded as a reliable source for news on phone retailers and carriers. AT&T denied the accusations, calling this idea of BGR in its report as farfetched.
AT&T defended its representatives, praising them on their efforts to help the consumer buy a device which is best suited for them, and is encouraged to try all devices, so that they can make an informed decision. The company said that the iPhone couldn't be their most popular device if they steered customers away from Apple. AT&T responded to the report to deny the accusations, stating that the idea that they would steer any customer away from a particular device couldn't be more farfetched."
On the other hand, after AT&T lost its exclusive rights to sell Apple's iPhone in US last year, the company started a huge public promotion of Android devices and also announcing a $150 million partnership with Microsoft to promote Windows Phone 7 Lumia this spring. Though touted to be a much larger launch than iPhone, the Lumia had a shaky launch.
Apple's stores both offline and online sells iPhone with AT&T, and the loyalty of Apple buyers makes the iPhone attractive from a carrier's perspective. BGR points out that even though public figures of AT&T puts iPhone at 72% of new subscriptions, internal sales figures actually have declined to between 50-60 %, leading to regional managers supporting an active push of Android smartphones. Moreover, Apple negotiates high subsidy, making the iPhone expensive for the carriers upfront. It is profitable for the carrier to promote cheaper Android and Windows phone, with the same plans.
However, this response by AT&T is in direct contradiction to reports from RIM. RIM said in Wall Street Journal this summer that in 2010, AT&T had approached RIM with plans for a rival touch screen smartphone to the iPhone. The BlackBerry Torch was an indirect product of such negotiations. Moreover, both AT&T and Verizon had scrambled to produce a device with RIM to stall Apple's rising influence in the market.